Shipping Information
Calculate Delivery Time/Average Shipping Times
Below is a UPS Ground map showing AVERAGE shipping times for shipments originating from our Bayside, New York (zip code 11361) warehouse to your part of the country.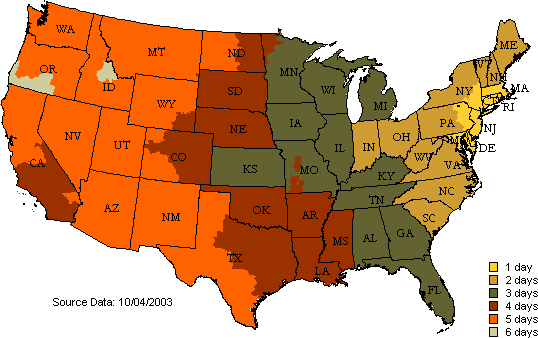 U.S.A Regular Ground Service Map Results by UPS. Business days in transit from: BAYSIDE, NY. 11361
After each shipment is release from our store, you will be notified the same day by email your tracking number. Then you can copy your tracking number and check the status of your order in the box provided below.